The 2018 Library Series
Performances are supported by the libraries and are FREE and open to the public. Schedules will be posted soon!
W.E.B. Du BOIS, A MAN FOR ALL TIMES
Written and directed by Alexa Kelly, presented in conjunction with Pulse Theatre Ensemble.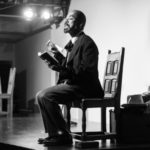 This play entertains and enthralls, as it compels the viewer to travel on this near-100-year journey. Brian Richardson portrays W.E.B. Du Bois, a black American born just after the Civil War, and 5 years after the Emancipation Proclamation. Du Bois broke many barriers: he attended and graduated from Harvard, studied in Europe, ran for Senator, co-found the NAACP, participated in the founding of the United Nations, saw segregation declared unconstitutional and died, in 1963, in Africa, on the eve of Dr. Martin Luther King's March on Washington.
Dr. Du Bois fought tirelessly for anti-lynching laws and for Civil Rights for all people. He believed in women's rights, and the right for all people to have work, free education and medical coverage. Indeed if it were not for McCarthy having accused Du Bois of being a Communist, in the McCarthy era, (although he was acquitted!) the name of Dr. Du Bois would be as famous in America as that of Dr. Martin Luther King, Jr., who said of his mentor "History cannot ignore W.E.B. DU BOIS".
THE PRODIGY
Written and performed by Rick Apicella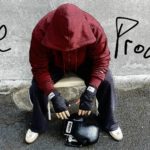 THE PRODIGY is a 50 minute one-man drama/comedy about a trainer who discovers a mysterious prodigy of "The Sweet Science"…boxing. Watch as Rick Apicella magically transforms into Andrew Saracco, the trainer, Rosalyn, the neighbor, Jimmy McLaughlin, the champ, Mitch Mitchum, the promoter and many other characters whose lives will never be the same after meeting The Prodigy! "Sport is art. It unites us. All of us."
SHINE ON! LESSONS FROM THE HEALTH & HAPPINESS SHOW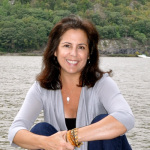 10 Free and Easy Ways to Live Better at Any Age Written and performed by Kacey Morabito Grean
This is not a play, it is wonderful Storytelling by local inspirational Radio Personality, known just as "Kacey." Telling stories and using celebrity audio from recent guests and expert, she presents an hour of motivation, inspiration and fun.
Kacey Morabito Grean of 100.7 WHUD has interviewed over a thousand experts in the field of health and happiness for the popular podcast "Shine On."  Join her for an hour of inspiration as she shares the tips she's learned from expert guests. From food and exercise to finances, meditation and inspiration – take an hour to feel better and share a few laughs.  The "Shine On" podcast airs on 100.7 WHUD Sunday mornings. It's also available in iTunes and at www.kacey.com