Jay Ghoul's House of Curiosities
New Show Every Halloween! Tickets at Lyndhurst.org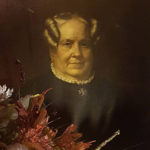 This is our fifth year of offering "Jay Ghoul's House of Curiosities," an evening theatrical tour Lyndhurst. It is 1925 and a murder has been committed. Who did it, with what weapon and in what room? Meet Madam Peacock, Chef Mustard and Miss Scarlet, among the colorful people populating the mansion. They are all suspects; had a motive and a weapon. Based on the classic mystery-solving game, CLUE, the audience will help find out what happened to poor Phil Noir.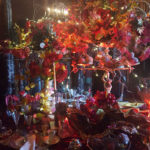 Many of M&M's talented actors fill the mansion with fun and laughter: Kathy Files DiBiasi, Donna James, Kathleen Muldoon, Anne Rodgers Pearl, Jim Petrillo, Laura Petrillo, Kate Gleeson Troiano, Richard Troiano, Andrea Sadler and Howard Weintraub.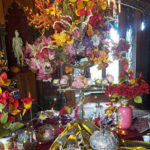 Jay Ghoul's House of Curiosities: Halloween Without a Clue
October 19, 22, 25, 26, 30, 31: 6-9 pm
October 20, 21, 27, 28, 29: 6-10 pm
Admission: Adults: $25, Children 12 and under: $20
Tickets on sale now at Lyndhurst.org. Visitor Information at Lyndhurst is 914-631-4481.
Please note:
-This program is not wheelchair accessible.
-Photography and video are not allowed inside the mansion.
-No large bags or backpacks will be permitted in the mansion.
-Please wear shoes appropriate for walking on the grounds.
-COSTUMES ARE ENCOURAGED!
-No refunds or exchanges.
-This event takes place rain or shine
-Children under age 18 must be accompanied by a responsible adult. Proof of age may be required.