THE 39 STEPS – March 2016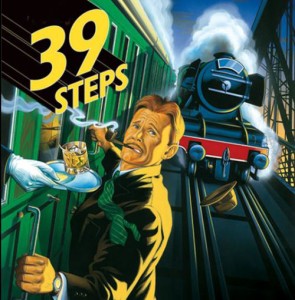 Performed in the Lyndhurst Mansion Art Gallery (pictured below), The 39 Steps is a mix of a 1935 Alfred Hitchcock masterpiece with a juicy spy novel, some good old-fashioned romance and a dash of Monty Python. It is a fast-paced whodunit filled with non-stop laughs. M&M Performing Arts Company brings this 2-time Tony and Drama Desk Award-winning treat into Lyndhurst Mansion.

Performed in  March, 2016 to Sold Out shows. The 39 Steps featured the acting talents of Kathy Files DiBiasi, Michael Muldoon, Gregg Shults and Tony Val with direction by Melinda O'Brien. Emmy Schwartz and Nan Weiss are the Stage Managers. The play is by Patrick Barlow, based on Corble & Dimon's adaptation of Hitchcock's movie based on the novel by John Buchan.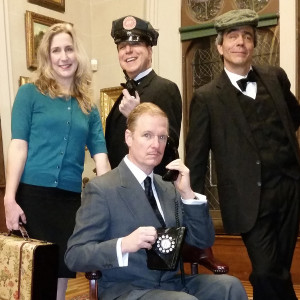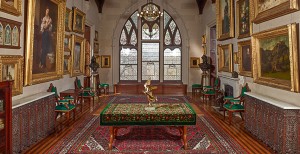 Art Gallery at Lyndhurst