By William Shakespeare
Adapted by Tal Aviezer
Red Monkey Theater Group and M&M Performing Arts Company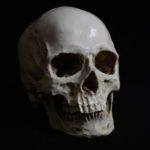 present Shakespeare's greatest tragedy in a fast-paced, 90-minute adaptation presented with intimate staging. The energetic, scaled-down production aims to remove as many barriers as possible between the Bard's words and the audience. One of the reasons we come to the theater is to recognize ourselves, and Hamlet is an enduring character because people from all walks of life, of all ages and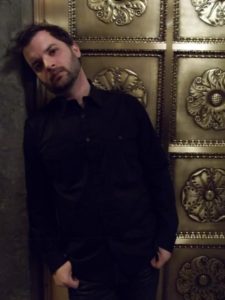 nationalities, have recognized their essential humanity in him. Shakespeare's language is electrifying because he manages somehow to articulate thoughts that we all recognize as truth, but that we ourselves have never been able to express. We hope our production will convey that sense of emotional, intellectual, and spiritual homecoming to our audience.
HAMLET is performed in the Grand Picture Gallery of Lyndhurst Mansion. Only six performances from February 17 and through March 4, 2018, tickets are $40 for Adults, $35 for Seniors/Students (16 and under – appropriate for age 13 and up) and are available at Lyndhurst.org.  Visitor Information at Lyndhurst is 914-631-4481. Free parking.
HAMLET will also be performed in Cahill Theater at the College of Mount Saint Vincent, 6301 Riverdale Avenue, Riverdale, NY 10471. Two performances only! Saturday, March 10 at 8:00 pm and Sunday, March 11 at 2:00 pm. The matinee performance will include a post-show Q&A with director and cast. Tickets are $25 for Adults, $15 for Seniors/Students and are available at www.redmonkeytheater.org. Free parking.
The cast of HAMLET includes: Tal Aviezer, Kate Berg, Germainne LeBron, Nick Leshi, Melinda O'Brien, Lawrence J. Reina, Gregg Shults, Mikel Von Brodbeck and is directed by Tal Aviezer with stage management by Rachel Tamarin.
Guests must be able to climb the main staircase to reach the second floor level as there is no elevator. Lyndhurst, a site of the National Trust for Historic Preservation, is a Gothic Revival masterpiece on the banks of the Hudson River in Tarrytown, NY at 635 South Broadway (Route 9).