In 2014, M&M  brought four great shows to the Hudson Valley: Unrequited Loss, The Water Engine, Having Our Say and Painting Churches. 
PAINTING CHURCHES
In Tina Howe's Painting Churches, Gardner and Fanny Church are preparing to move out of their Beacon Hill house to their summer cottage on Cape Cod. Gardner, once a famous poet, now is retired. He slips in and out of senility as his wife Fanny valiantly tries to keep them both afloat. They have asked their daughter, Mags, to come home and help them move. Mags agrees, but she really hopes to finally paint their portrait. She is now on the verge of artistic celebrity herself and hopes, by painting her parents, to come to terms with them and they with her. Veteran actors, Kurt Lauer and Carol Eagen played the Churches and Kacey Morabito Grean their artist-daughter, Mags in this beautiful play, directed by Jim Petrillo.
HAVING OUR SAY, THE DELANY SISTERS' FIRST 100 YEARS
M&M Productions staged the delightful, Having Our Say, The Delany Sisters' First 100 Years, by Emily Mann, adapted from the book, Having Our Say, by Sarah L. Delany and A. Elizabeth Delany with Amy Hill Hearth, and based on the extraordinary and long lives of the Delany sisters. Their true story is not simply African-American history or women's history. It is our history, told through the eyes of two unforgettable women as they look not only into the past, but also ahead into the twenty-first century. The play opens as 103-year-old Sadie and 101-year-old Bessie welcome us into their Mount Vernon, New York, home. They take us on a remarkable journey through the last hundred years of our nation's history, recounting a fascinating series of events and anecdotes drawn from their rich family history and careers as pioneering African-American professionals.
The Delany sisters were portrayed by actresses Donna D. James and Leslie Smithey, under the direction of Melinda O'Brien.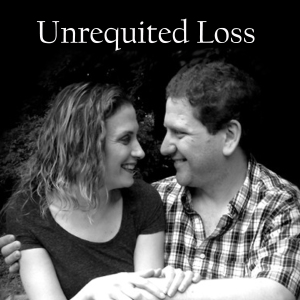 UNREQUITED LOSS by Albi Gorn
M&M presented the Westchester premiere of two new plays by award-winning local playwright Albi Gorn that depict two rocky journeys down love's tortuous path. Ripped from today's headlines, Paradise Enow tells the story of two unlikely lovers who must delicately navigate their political differences until circumstances bring them face to face with a decision that cuts deeply into the heart of their disparate social views. Letting Go is a bittersweet tale of a relationship gone awry, as a young man's ex-lover comes to visit and, while exploring a photo album of their past together, attempts to explain why she left him. With veteran director, Robin Joseph and M&M favorites Carly and Peter Lillo playing the two sets of lovers. Peter and Carly both received Outstanding Achievement in Acting awards for the library adjudication and Best Actor awards at the Theater Association of New York State Festival.
THE WATER ENGINE
M&M  staged The Water Engine, by David Mamet, directed by M&M veteran, Floyd Gumble,  a great drama within a radio play format.
As the audience watches a radio play set in the 1930s, the "play within the play" reveals the story of an inventor who's found a way to run an engine on distilled water. At first ridiculed, he is courted by crooked lawyers attempting to buy the invention from him on behalf of 'certain business interests.' Murder and intrigue follow as the story unfolds.
Featured the acting talents of Bruce Apar, Lorraine Federico, Flodyd Gumble,Theodora Kimmel, Kenn Sapeta, Gregg Shults & Steve Zarro.