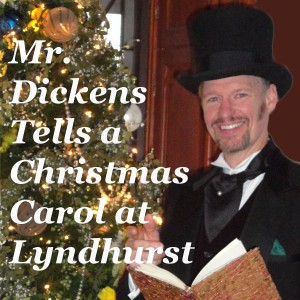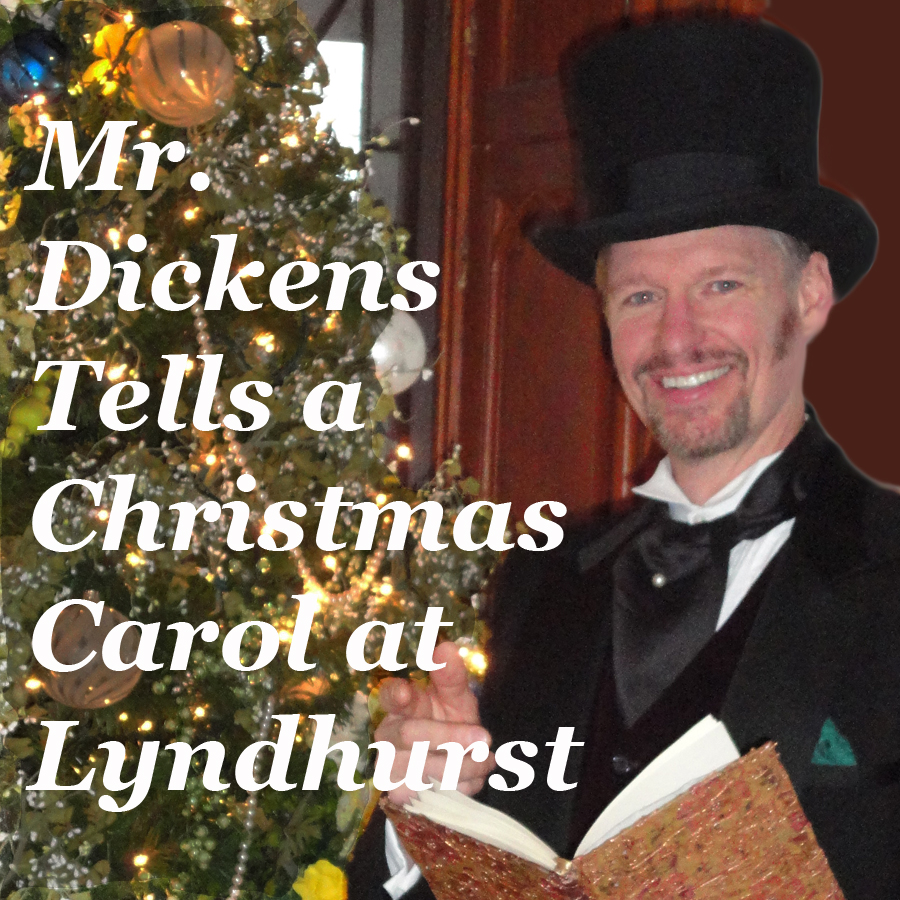 Mr. Dickens Tells a Christmas Carol
A Christmas Carol, was written by Charles Dickens in 1843 and from 1857 on, he performed public readings of his many books, particularly this holiday classic.  A Christmas Carol was his most popular reading and he toured it throughout England and the U.S.  He continually adapted it for the readings, reducing it from a three-hour performance to just over one hour.  His readings were so popular that people camped overnight in the streets to buy tickets at the box office.  In Washington D.C., President Andrew Johnson had tickets for his family every night.
A newspaper wrote at the time, "He gave to every character a different voice, a different style, a different face."  We have endeavored to bring this spirit to life with the M&M's version, recreating Charles Dickens tour of the US in 1867, adapted for the stage by Melinda O'Brien (based on the original text as published in 1843 and the 1951 film version "Scrooge" with Alastair Sim, sceenplay by Noel Langley.)
These performances are given a special period spirit as they take place through the beautifully decorated Lyndhurst mansion since 2012. Mr. Dickens tells the well-loved tale as guests travel throughout the mansion "meeting" the different spirits and characters.  Watch for Lyndhurst.org for tickets for December 2016.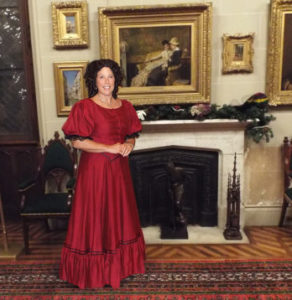 Cast of Characters in the performance:
The Office of Scrooge & Marley
Ebenezer Scooge
Bob Cratchit, Scrooge's Clerk
Fred, Scrooge's Nephew
A Gentlemen
Beggar boy
Scrooge's Christmas Eve
Jacob Marley, Scrooges Late Business Partner
The Ghost of Christmas Past
The Ghost of Christmas Present
The Ghost of Christmas Future
School's Man
Fan, Scrooge's Sister
Fezziwig, Scrooge's first employer
Bob Cratchit
Mrs. Cratchit
The Young Cratchits
Tiny Tim Cratchit
Ragseller
Housekeeper
After Scrooge's Visions
Boy
The Gentleman
Fred
His Wife
Lyndhurst, a site of the National Trust for Historic Preservation, is a Gothic Revival masterpiece on the banks for the Hudson River in Tarrytown, NY at 635 South Broadway (Route 9).   Designed by Alexander Jackson Davis in 1838 as a country cottage for Brigadier General William Paulding, who was twice mayor of New York City, it was expanded by the same architect between 1865 and 1867 for industrialist George Merritt. The now grand mansion was purchased in 1880 by railroad magnate Jay Gould, and members of his family continued to use it as their summer home until 1961. Lyndhurst is a ten-minute walk to Washington Irving's Sunnyside, so one could imagine that on his first American visit, Dickens may have actually visited the site, albeit when Lyndhurst was still a relatively modest cottage known as The Knoll. For more information about Lyndhurst, visit Lyndhurst.org.