Charles Dickens will hold court inside the Lyndhurst mansion in Tarrytown December 2017. Tickets are available at Lyndhurst.org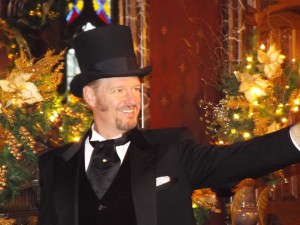 A Christmas Carol, was written by Charles Dickens in 1843 and from 1857 on, he performed public readings of this holiday classic.  He toured A Christmas Carol throughout England and the US. His readings were so popular that people camped overnight in the streets to buy tickets. In Washington D.C., President Andrew Johnson had tickets for his family every night. A newspaper wrote at the time, "He gave to every character a different voice, a different style, a different face." We have endeavored to bring this spirit to life with the M&M Productions version, recreating Charles Dickens tour of the US in 1867, adapted for the stage by Melinda O'Brien.
These performances are given a special period spirit as they take place through the beautifully decorated Lyndhurst mansion.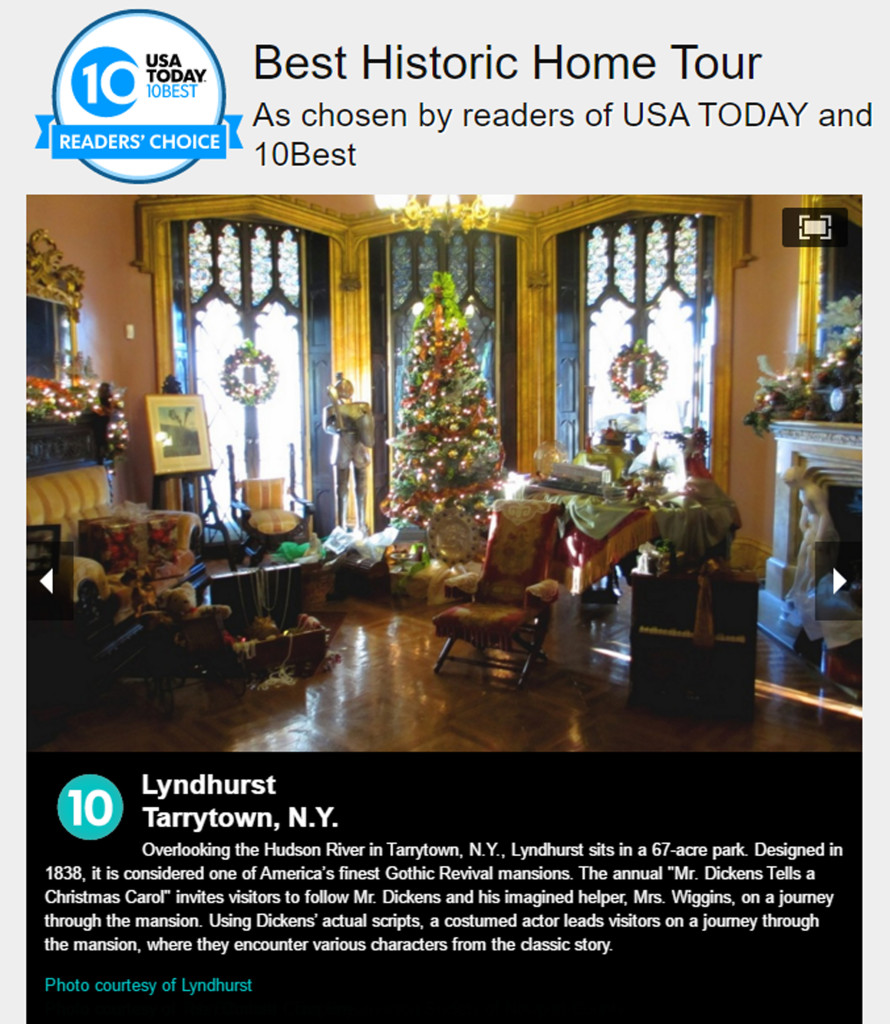 Lyndhurst, a site of the National Trust for Historic Preservation, is a Gothic Revival masterpiece on the banks for the Hudson River in Tarrytown, NY at 635 South Broadway (Route 9).   Designed by Alexander Jackson Davis in 1838 as a country cottage for Brigadier General William Paulding, who was twice mayor of New York City, it was expanded by the same architect between 1865 and 1867 for industrialist George Merritt. The now grand mansion was purchased in 1880 by railroad magnate Jay Gould, and members of his family continued to use it as their summer home until 1961. Lyndhurst is a ten-minute walk to Washington Irving's Sunnyside, so one could imagine that on his first American visit, Dickens may have actually visited the site, albeit when Lyndhurst was still a relatively modest cottage known as The Knoll. For more information about Lyndhurst, visit Lyndhurst.org.